---
WANTED:

Hood that fits John Deere tractor models 4500, 4510, 4600 & 4700.

Call Harold Herndon at 919-929-9603.
---
FOR SALE:

96 CI Harley V twin garden pulling tractor. Rolling chassis but needs to be finished. New S & S carb. New splined hub adapter to fit engine PTO. New MWSC double clutch. Custom 1" chromoly tube chassis. New Douglas rear wheels. New 8" MWSC front tires & wheels. Stock cub cadet transaxle. New wilwood brake calipers. Looking to sell as a whole but willing to sell parts.

Asking $3800 but negotiable. Call or text Ben Daigle at 985-852-0028.
---
FOR SALE:

Exercise machine. Works your abdominals. Like new, used only a few times.

Call Paula at 336-675-6364.
---
FOR SALE:

3 Sport Stock/Stock Altered V Twins. New built. 1 is complete & ready to pull. It has welded, ported & O ringed heads, flat top pistons, solid lifter cam, adj rocker arms, & racing springs. $1500

2 long blocks with welded, ported, & O ringed heads. Flat top pistons, solid lifter cams, racing springs, & adj rockers. $900 each

Also many cams for twins & singles.

Call Joey Faircloth for information at 919-614-0047.
---
FOR SALE:
Cub Cadet pulling lawnmower. Great Condition. Has an 8 hp Kohler. Placed everytime it was pulled in the 10 hp class. Cut tires. Aluminum chrome wheels. New paint. Weight rack on bottom and under seat.
Call Travis Blanchard at 919-924-4557.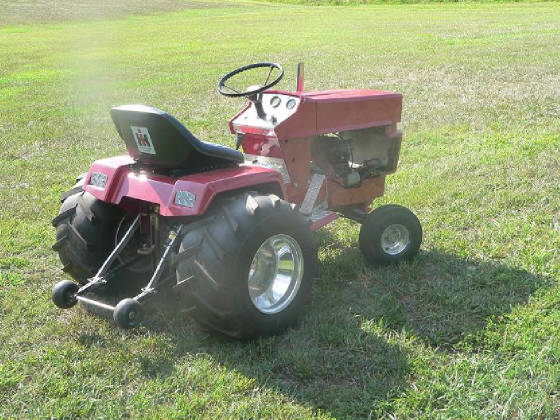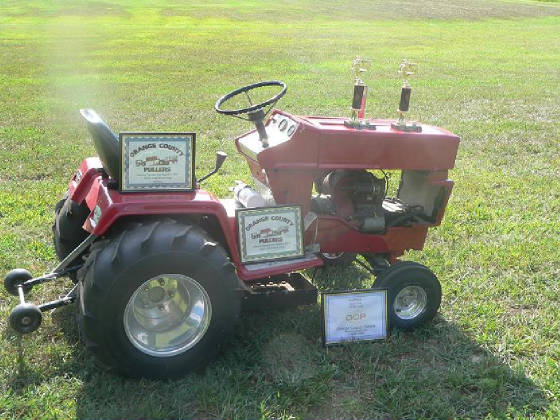 ---
FOR SALE:

Super Stock pulling tractor. It has an aftermarket block with 4.126 bore with 4" stoke. Has all vogel parts. It needs a starter and a battery, then it is ready to pull. It has been pulled twice and won, with a borrowed a starter and battery. Over $8000 in the tractor. Sold as is. Asking $3500 OBO.

Call if you would like to know more: email Justin Slawter at slawter89@yahoo.com .
---
FOR SALE:

2008 30hp Kohler v twin built for pulling. It has JE ultra seal rings, closed chamber kohler heads, 2 barrel carburetor and intake, and a very nice valve job. The engine is complete with starter. Asking $900.

Call Joe Faircloth at 919-614-0047 or email him at fairclot@duke.edu .
---
WANTED:

Looking for 12 inch wide rear wheels to fit a JD110.

Call Jason Stephenson at 919-796-9798.
---
FRIENDS OF OCP: